A mural is any piece of artwork painted or applied directly on a wall, ceiling or other large permanent surface.
The process starts with a first meeting were we discuss your intensions, motif, ideas, time limit, surface, budget.
An offer will be presented with a rough sketch
Acceptans of the offer
A sketch will be produced and when you accept the outcome the transfer of the motif will be done to the permanent surface.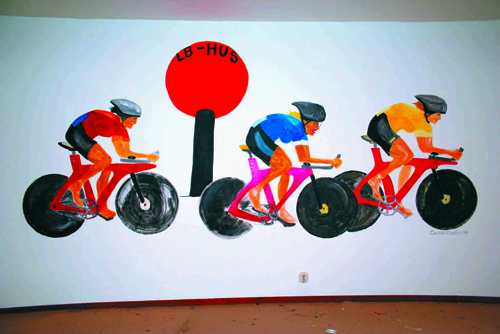 Ingmaries Begravningsbyrå, Asarum
Den lilla byrån med det stora hjärtat - målningen stärker begravningsbyråns varumärke.
De har också stärkt upp med fler tavlor med hjärtan och kuddar på begravningsbyrån.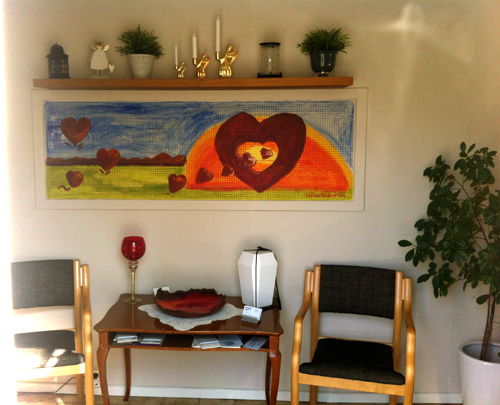 KÖKET, f.d Refill, Bromölla
Läs mer i artikel i Kristianstadbladet >>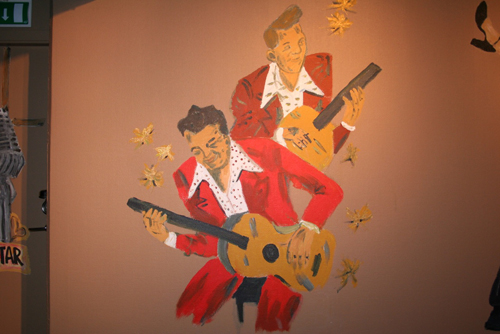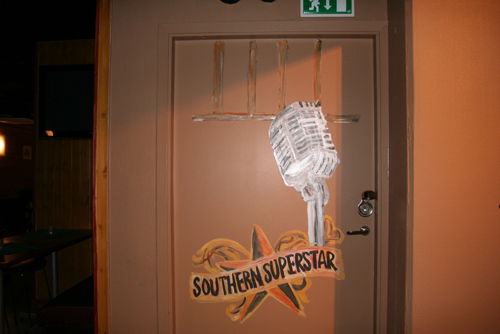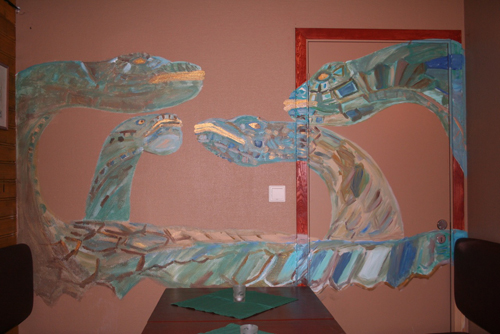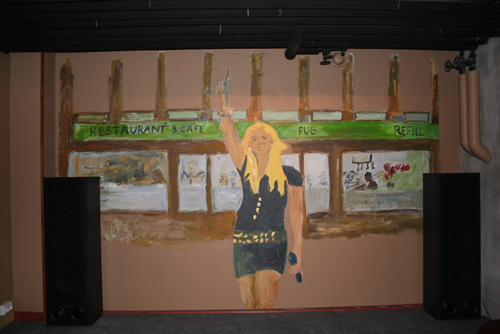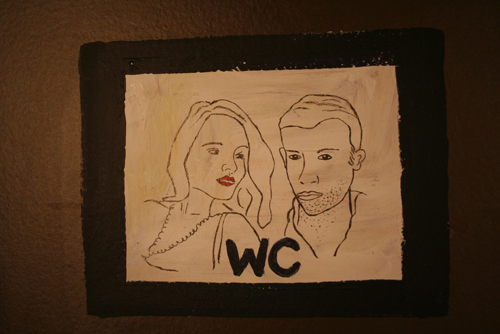 Jouko Niva i Esbo, Finland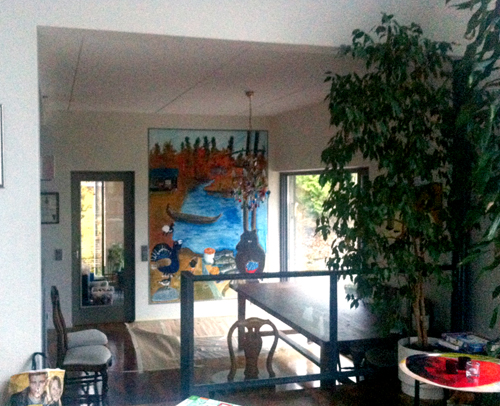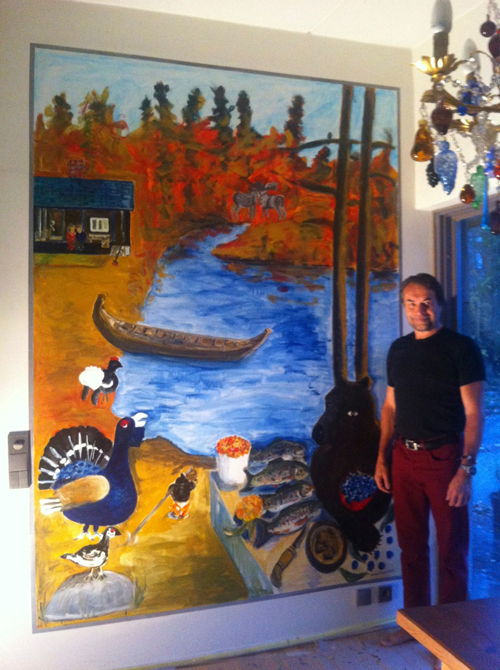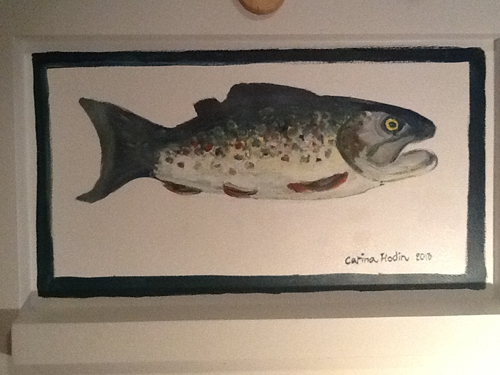 Baltic Art

Humleskolan Bromölla, Gyllene snittet och Koordinatsystem